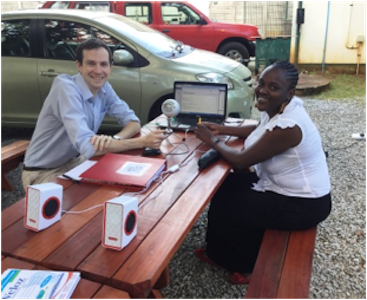 London School of Hygiene and Tropical Medicine, London, United Kingdom
Alex Aiken is a Clinical Lecturer at the London School of Hygiene and Tropical Medicine. He has conducted research work for his PhD into the epidemiology of hospital-acquired infections in Kenya. He worked in the fields of surgical site infections, paediatric nosocomial bacteraemia, antibiotic resistance and hospital-acquisition of Methicillin Resistant Staphylococcus aureus (MRSA).
He currently works in collaboration with the World Health Organisation on the Surgical Unit-based Safety Program (SUSP), working with Surgical Departments in hospitals in Uganda, Kenya, Zambia and Zimbabwe. His role involves the oversight of SSI surveillance in these sites.
He is planning new work on interrupting transmission of antibiotic resistant bacteria in hospitals in Harare, Zimbabwe and is conducting a pilot study ahead of a major grant application in 2015.