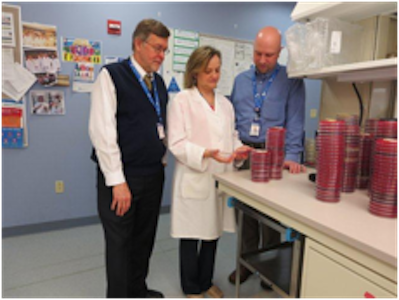 Hospital Epidemiology, Yale-New Haven Hospital, New Haven, CT, United States
Dr. Boyce is currently Director, Hospital Epidemiology and Infection Control at the Yale-New Haven Hospital in New Haven, CT, and is Clinical Professor of Medicine at the Yale University School of Medicine. He is a past president of the Society for Healthcare Epidemiology of America (SHEA) and has served as a member of the Institute for Healthcare Improvement (IHI) expert panel on reducing transmission of methicillin-resistant Staphylococcus aureus (MRSA), and served as a member of a World Health Organization External Review Panel on use of surface disinfectants in healthcare settings.
He has published a number of articles on the potential role of contaminated environmental surfaces in transmission of pathogens, and has conducted clinical research on the use of hydrogen peroxide vapor technology and ultraviolet (UV) light methods for terminal decontamination of patient rooms in hospital settings. He has also studied the ability of various surface disinfectants and organosilane-containing products to reduce contamination of environmental surfaces. He has evaluated on the use of adenosine triphosphate (ATP) bioluminescence assays, aerobic colony counts and fluorescent marker methods for monitoring the effectiveness of cleaning practices.