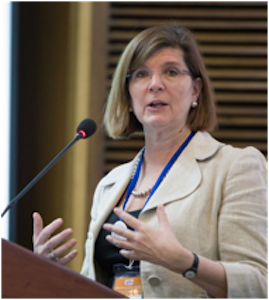 Department of Medicine, Imperial College London, London, United Kingdom
Alison is Professor of Infectious Diseases at Imperial College London where she is also the Director of the NIHR Health Protection Research Unit on AMR and HCAI, and Co-Director of the UKCRC National Centre of Infection Prevention and Management. In the NHS she is a Consultant in Infectious Diseases, a Director of Infection Prevention and control and an Associate Medical Director. She served nine years as an expert member of the Governmental Advisory Committee on Antimicrobial Resistance and Healthcare Associated Infection. Her training included Cambridge University, London and Oxford, an Infectious Diseases Fellowship in Boston and a Masters in Public Health at Harvard.
Her areas of eresarch cover infectious diseases epidemiology, antimicrobial resistance, HCAI, organisational and behavioural change to improve infection prevention and antibiotic use. She sits on a variety of scientific advisory boards, editorial boards and international committees and is a member of ISID Executive Council. In the UK in addition to her advisory roles, she has served as a national expert witness for Parliamentary Health and Science and Technology Committees.