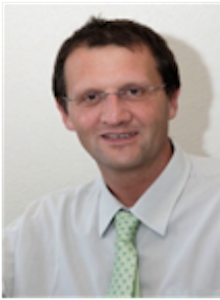 Department of Medical Specialties and Department of Genetic and Laboratory Medicine
L. Kaiser is professor of medicine at the University of Geneva, Faculty of Medicine and is the Head of the Division of Infectious Diseases and Director of the Laboratory of Virology at the Geneva University Hospitals. The Division of Infectious Diseases covers the full spectrum of infectious diseases observed in a university teaching hospital. Highly specialized consultants have each a specific expertise in different fields, including HIV, transplant infections, osteoarticular infections, antibiotic stewardship, as well as clinical microbiology.
The laboratory of virology provides a panel of highly specialized virological tests. The goal is to integrate new technologies and new diagnostic assays to clinical care whenever this is relevant for patients or public health. The laboratory conducts basic research in the field of virology, as well as clinical investigations, and also functions as the Swiss reference centers for influenza and emerging viral diseases.Research topics focus on respiratory viruses and picornaviruses both at the level of clinical aspects and basic research.