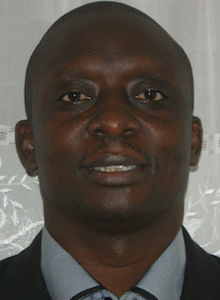 Dr. Nthumba is a Consultant Plastic, Reconstructive and Hand surgeon at the AIC Kijabe Hospital. He was until February 2015, the Medical Education and Research Director at the AIC Kijabe Hospital.
Dr. Nthumba attended Medical School at the University of Nairobi, graduating in 1995. In 2002, he graduated from the same University with a Master of Medicine in Surgery. In 2004, he became a Fellow of the College of Surgeons of East, Central and Southern Africa (COSECSA). Between 2006 and 2008, he underwent training in Plastic Surgery at the Department of Plastic, Reconstructive and Cosmetic Surgery, Christian Medical College, Vellore, India. He also trained in Hand Surgery at the Paul Brand Hand Research Unit in the same institution.
He took a Fellowship in Reconstructive Microsurgery, a program that included training and participation in the Hand Transplant Unit, in Valencia, Spain, for a year, before returning to AIC Kijabe Hospital, to develop the Plastic Reconstructive and Hand Unit.
He was the Principal investigator of the Surgical Site Infection Study, in collaboration with World Health Organization (WHO) and the University Hospitals of Geneva (HUG) with a grant from Velux Foundation, Switzerland.
He is the coordinator of the Surgical Unit Safety Program (SUSP) at AIC Kijabe Hospital, a collaborative project run by WHO in conjunction with the John Hopkins University.
Dr Nthumba has interests in research, trauma, surgical infection and reconstructive microsurgery. He is widely published in his specialty. Another big interest is Surgical Education.
Dr. Nthumba is the Honorary Vice President of the Surgical Society of Kenya in 2015.
He was appointed Clinical Assistant Professor, Department of Plastic and Reconstructive Surgery, Vanderbilt University Medical Center in 2012, and is also Clinical Assistant Professor, Department of Plastic Surgery, College of Medicine Chattanooga, University of Tennessee Health Science Center. TN, USA.