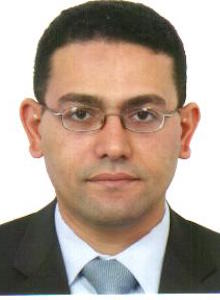 Dr. Bassem Zayed is an experienced medical doctor from Egypt specialized in prevention and control of healthcare associated infections and communicable diseases. He has been the Coordinator for Healthcare Infection Prevention & Control at the Department of Communicable Disease Surveillance & Control of the Ministry of Health of Oman for the last 9 years. He also has outstanding leadership and contribution at the region of the Gulf States Countries (GCC) and Middle East and North Africa (MENA).
During his work, he participated at the national level in preparedness and/or management of infectious disease outbreaks (e.g. H1N1, MERS-CoV, MRSA, MDRO-Acinetobacter, CRE and Ebola). He has lead the group that developed the educational curriculum of the one-year academic degree Infection Prevention & Control (IPC) Diploma in 2009 as a national training program at the Oman Specialized Nursing Institute, which he has participated in lecturing and instructing some of its courses. Dr Zayed and his GCC colleagues have established the GCC committee for infection prevention and control since 2006. He has participated in several WHO (Headquarter and Regional EMRO Office) consultations on several infection control issues such as Viral Hemorrhagic Fevers, surveillance, hand hygiene, patient safety, respiratory infections and personal protective equipment for Ebola Virus Disease (EVD).
Dr Zayed has earned his Master of Public Health (MPH) degree in the year 2000 from Johns Hopkins School of Public Health, Baltimore, Maryland, USA. He graduated from the Tanta University Faculty of Medicine (Egypt) in 1995. He is a member of the Society for Healthcare Epidemiology of America (SHEA) and the European Society for Clinical Microbiology & Infectious Disease (ESCMID).
As acknowledgment forhis efforts and commitment to advancing healthcare epidemiology and infection prevention & control in his country and region,Dr. Bassem Zayed has been recently selected to be the Society of Healthcare Epidemiology of America International Ambassador in 2015.
Dr Zayed is currently an Infection prevention and control consultant to the Service Delivery and Safety Department of the World Health Organization Head Quarter in Geneva.