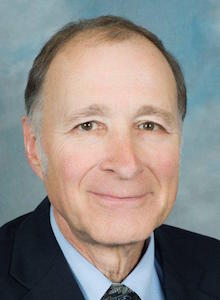 University of Washington, Seattle, United States
Dr. Dellinger interrupted surgical training to complete an ID Fellowship in the 1970's. He is past president of the Surgical Infection Society, a fellow of the American College of Surgeons, Infectious Diseases Society of America and the Society for Healthcare Epidemiology of America. He was on HICPAC from 2004-07. He worked on the recent surgical antibiotic prophylaxis guideline jointly from ASHP, SIS, IDSA, and. He served on the Working Group for the WHO Global Patient Safety Challenge "Safe Surgery Saves Lives" which resulted in the Surgical Safety Checklist. He has been performing general surgery at the University of Washington since 1977 where he was Chief of the Division of General Surgery for 23 years. He is on the management committee of the Surgical Care and Outcomes Assessment Program. He has authored and/or coauthored more than 190 papers and chapters and he serves on the editorial boards of Surgical Infections and Infection Control and Hospital Epidemiology.
Dr. Dellinger's work in the area of evidence-based practice also includes his authorship of joint guidelines for prevention of Central Line Associated Blood Stream Infections jointly sponsored by HICPAC, Society for Critical Care Medicine, SIS, and IDSA, his authorship of the Guideline for treatment of intra-abdominal infections, a joint guideline from SIS and IDSA. He is a member of the writing group for the new HICPAC guidelines for prevention of surgical site infections which is actively working on the next guideline. He is an original member of the Technical Expert Panel that advised CMS for the SCIP infection prevention guidelines and continues to work on that panel. He is a member of the Expert Steering Committee with the World Health Organization for the Development of Guidelines and Implementation Strategy on the Prevention of Surgical-Associated Infections and a member of the International Surgical Infections Study Group.