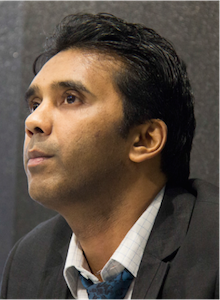 Apollo Hospitals, Chennai, India
Dr. Abdul Ghafur is Consultant and Adjunct Associate Professor in infectious diseases at the Apollo Hospitals, Chennai. He is one of the leading figures in academic, policy and political field of tackling antibiotic resistance.
Dr. Ghafur has delivered lectures in numerous prestigious international Infectious diseases and antibiotic policy conferences around the world and has been published in well-reputed journals such as the BMJ, Lancet, etc. He is an editorial board member and reviewer of many international journals.
He is a core committee member for National antibiotic policy and guideline of Indian Ministry of Health. He is the primary author and coordinator of the famous " Chennai Declaration". He also chairs the Antimicrobial Stewardship committee at the Clinical Infectious Disease Society (India). He is an advisory member of the "Longitude prize" announced by British prime minister. Dr Ghafur is listed in the prestigious Marquis Who's Who in the world.