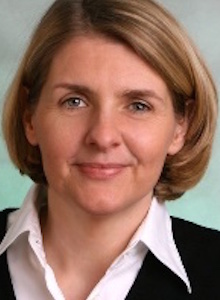 Institute for Hygiene, CHARITE - UNIVERSITY MEDICINE BERLIN, Berlin, Germany
Sonja Hansen attended Medical School at Hamburg University from 1989 – 1996, including an internship in Pediatric Surgery at the University of Chicago, USA. She was primarily trained in General and Transplant Surgery at Charité - University Medicine Berlin, Germany from 1997 to 1999. In 1998 she received her doctorate from the University of Hamburg.

In 2000 she started working in the field of infection control at the Institute of Hygiene at Charité - University Medicine Berlin and German National Reference Centre for the surveillance of nosocomial infections. She received a Master of Public Health from the Free University Berlin in 2002 and a Master of Science (Science Communication) from the Technical University Berlin in 2012. In 2011 she obtained the Board License / "Facharztfür Hygiene und Umweltmedizin" and is working as a senior hospital epidemiologist at Charité – Campus Benjamin Franklin since 2013.

Her research activities include surveillance based studies on the national (German prevalence survey on HAI and Antibiotic usage; German Intervention Sepsis Study) and on the international level(ECDC Concordance Study), European quantitative surveys (HELICS Complementary Study, PROHIBIT) and a multi-centre intervention trial on patient isolation strategies for ESBL carriers (R-GNOSIS).