1000+ Attendees
100+ Countries
450 Posters
25+ Exhibitors
100+ Oral Abstract Presentations
Programme Overview,
Topics,
Innovation Academy,
ICPIC Clip Award
Welcome Address
ICPIC 2017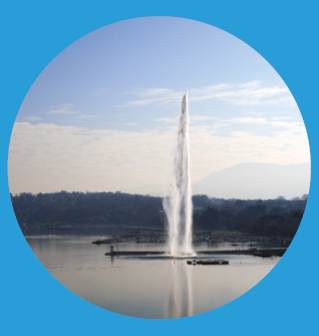 We are looking forward to welcoming you back to Geneva, Switzerland, for the 4th International Conference on Prevention & Infection Control (ICPIC), to be held from 20 to 23 June 2017.
By now, ICPIC has become an established entity in the field of international Infection Control and Prevention meetings, with an average of 1000 participants from 100+ countries for the prior 3 meetings. As a result, the 4th ICPIC will also offer a unique forum for the exchange of knowledge and experience in the prevention of healthcare-associated infections and control of antimicrobial resistance around the world. Unless (new) emerging infections, posing a public health threat, arise, as it was the case during ICPIC 2015 with Ebola, the prevention and control of antimicrobial resistance remains the foremost global threat confronting all countries alike. Once again, ICPIC will provide the necessary platform to share knowledge and exchange experience with regard to antimicrobial resistance and the prevention of healthcare-associated infections in general.
The current organizing/program committee now includes representatives from the European Society for Clinical Microbiology and Infectious Diseases (ESCMID), the Society for Healthcare Epidemiology of America (SHEA), the Asia Pacific Society of Infection Control (APSIC) and the Infection Control Africa Network (ICAN) to mobilize even more world experts and key opinion leaders to share their knowledge and expertise. ICPIC keynotes, symposia, Pro-Con debates, free-papers and meet-the-expert sessions will continue, as will the unique and very popular ICPIC Innovation Academy, and ICPIC video contests. While retaining the elements that led to the success of the first three ICPIC summits, and continue to boost the possibilities for exchange with your peers, we will surprise you again with new features, too.
We look forward to your active participation in the 4th ICPIC in June 2017, as well as to welcoming you to Geneva – please mark your calendars!