CONFERENCE DATE
The conference opens on Tuesday, 20 June 2017 and closes on Friday, 23 June 2017.
CONFERENCE VENUE AND LOCATION
The 4th ICPIC Conference will take place at the International Conference Centre Geneva (CICG) located near the United Nations and the airport, and only 10 minutes from the city centre on a convenient bus route.
International Conference Centre Geneva
17, rue de Varembé
CH-1202 Geneva, Switzerland
HOW TO GET THERE:
From the main railway station "Gare Cornavin":
Bus n°5: stop "Vermont"
Bus n°8: stop "UIT"
Tramway n°13 and n°15 : Stop "Nations"
From the international airport "Genève Cointrin":
Bus n°5: stop "Vermont"
Bus n°28: stop "Nations "
CONFERENCE ORGANISER
MCI Suisse SA has been selected by ICPIC as the official conference organiser to process registrations, hotel reservations, abstract management, exhibition and sponsorship. All correspondence should be sent to:
ICPIC 2017
c/o MCI Suisse SA
9 Rue du Pré-Bouvier, 1242 Satigny
Switzerland
Tel. +41 22 33 99 696
Fax +41 22 33 99 651
Email icpic@mci-group.com
CONFERENCE NEWS
ICPIC 2017 has created dedicated Facebook and Twitter pages, to keep you updated on the latest conference news.
Join us on Facebook & Follow us on Twitter!
ABOUT GENEVA
Geneva enjoys a worldwide reputation as a conference city; it embodies the creativity of science and technology, a vigorous business sector, and has a special cultural appeal with unmistakable flair and charm. Geneva is an ideal destination with its central location in Europe, served by an excellent transport and communication infrastructure. Draped around the deep blue waters of Lac Léman, Geneva has grown wealthy and influential as the cultural and economic focus of French-speaking Switzerland. It is also an international city and home to many global institutions such as the World Health Organization, International Red Cross, United Nations office, International Labour Organization, International Telecommunication Union, World Meteorological Organization, World Intellectual Property Organization and the European Organization for Nuclear Research.
HOW TO COME TO GENEVA
Located in the centre of Europe, Geneva is easily accessible by air and train from all major European cities, and there are interesting low-budget connections from several of them. The international airport is only 15 minutes from downtown. Public transportation from Geneva airport to downtown is offered free of charge (tickets available in the baggage claim area).
GETTING AROUND IN GENEVA
Geneva's centre is small enough to walk around. For the suburbs you will need to take a tram or bus. Daily passes are provided free of charge to Geneva hotel guests, courtesy of the Geneva Tourist Board.
LETTER OF INVITATION
A letter of invitation can be requested online during the registration process once the applicable fees have been paid. Letters of invitation do not imply a commitment from the conference to provide a financial support.
TRAVEL INSURANCE
It is recommended that participants obtain adequate cover for travel, health and accident insurance before they depart from their countries. ICPIC and MCI as organizers cannot accept responsibility for personal injuries, or loss of, or damage to, private property belonging to the congress participants.
VISA
The entry formalities for Switzerland vary according to the country of origin. All visitors entering Switzerland must possess a valid passport. Please check the current visa requirements on http://www.bfm.admin.ch/bfm/en/home.html
OFFICIAL CARRIER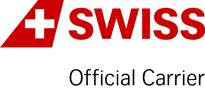 Best booking flexibility with Swiss product and service quality at an attractive discount – offered to you by Swiss International Air Lines as Official Carrier for the 4th International Conference on Prevention and Infection Control (ICPIC) in Geneva. As the Swiss national airline, we offer all participants up to 10% discount on the standard fares. Your stay in Switzerland starts on board our aircraft.
The reduced conference fares are specially marked with a white triangle and, depending on the chosen fare, allow you to change or cancel your flight with complete ease. All reductions depend on the type of fare, route and availability. They are valid on the entire SWISS route network for flights to Switzerland (flight numbers LX1 – 2999 and LX 7400 – 7465), including flights that are operated by our partner airlines under an LX flight number (LX 8000 – 8999). Thanks to the new fare options, you now have even more choice on SWISS European flights, and only pay for what you really need.
In order to benefit from this offer, book your flight easily and without complications through swiss.com using the following link: www.swiss.com/event
The event code will be sent to you upon registration to the conference.
SWISS looks forward to pampering you on board with typical Swiss hospitality.