EXHIBITION OPENING HOURS
| | | | |
| --- | --- | --- | --- |
| | Wednesday | 29 June 2011 | 18:00-21:00 |
| | Thursday | 30 June 2011 | 11:00-20:00 |
| | Friday | 01 July 2011 | 11:00-20:00 |
| | Saturday | 02 July 2011 | 10:00-14:00 |
We offer your company the opportunity to become a sponsor of the 1st International Conference on Infection and Prevention Control, to promote your scientific endeavours, and to obtain wider recognition in the field of the prevention and control of infections.
You can contribute in three ways:
– Sponsor various items in the conference activities
and/or
– Organize a satellite symposium
and/or
– Host a booth
For detailed information on the various partnership opportunities please download our partnership manual here.
WHY BECOME A SPONSOR?
… Because the fight against HAI and antimicrobial resistance spread should be a common goal of healthcare professionals and industry
… Because the collective knowledge and expertise will help to fine-tune your own intentions and developments
… Because ICPIC will offer a unique opportunity to further enlarge your contacts and network with experts in the field of HAI and antimicrobial resistance control prevention and control.
… Your support is indispensable to be able to offer this opportunity to participants
Layout of Congress Venue & Exhibition Area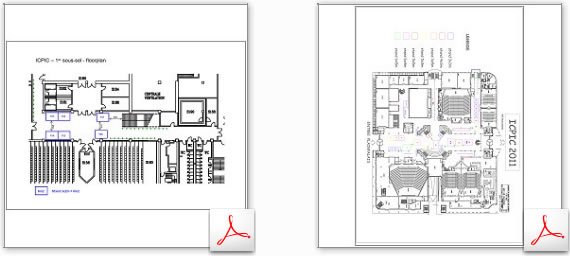 Confirmed Sponsors & Exhibitors
The 1st International Conference on Prevention and Infection control would like to thank the following Sponsors & Exhibitors for their kind support

SATELLITE SYMPOSIA
Confirmed Satellite Symposia
Wednesday, 29 June 2011 – 13:00-14:30
Wednesday, 29 June 2011 – 13:00-14:30
Wednesday, 29 June 2011 – 15:00-16:30
Wednesday, 29 June 2011 – 15:00-16:30
Wednesday, 29 June 2011 – 15:00-16:30
Satellite Programme
SATELLITE SYMPOSIA, Wednesday 29 June 2011
WEDNESDAY 29th JUNE2011, 13:00 – 14.30

SATELLITE SYMPOSIUM TELEFLEX – ROOM R060
Risk Reduction strategies for CLABSI – critical choices for infection prevention
Chairperson: Antje Jaedtke (DE)  
13:00
Understanding the occurrence of central line associated bloodstream infection (CLABSI): safer patients, better outcomes
Walter Zingg (CH)         
Course Description:
Central venous catheters are the leading source of bloodstream infections in critically ill patients. This course will review and consider the impact of proactive and consistent use of best practices to reduce the risk of central line associated blood stream infections.
Objectives:
Outline the incidence density of central line associated blood stream infections within Europe
Discuss the benefits of consistent sterile barrier precautions and skin antisepsis used for central catheter insertion inside and outside of the critical care area
Outline the importance of a continuous quality improvement program relative to central line associated blood stream infections
13:40
Transferring the science of risk reduction strategies: vascular access device management
Thomas Nifong (US)
Course Description:
The aim of this course is to raise awareness around risk reduction strategies and consider the relationship of catheter technology innovation and clinical behavior modification in venous access device management.
Objectives
Describe the global impact of central venous catheter associated bloodstream infections
List the clinical and economic impact of central line associated blood stream infections
Discuss integration of technology as a key element for sustainable reduction of central line associated blood stream infections
Discuss the challenge of sustainable clinical practices which drive patient safety and improve clinical outcomes
14:20
Discussion & Questions 
SATELLITE SYMPOSIUM CAREFUSION – ROOM R070
Towards a systematic approach to patient safety and infection prevention
Session description
Healthcare-associated infections (HAIs) can have a devastating impact on patient care and wellbeing, as well as on service delivery, public confidence and treatment costs.  The session will cover the three main causes of HAIs affecting hospitals around the world and outline new innovative products that help reduce the incidence of HAIs.
CareFusion is a global company with products and services that help hospitals measurably improve the quality, safety and cost of patient care. Born in 2009 as the result of a spin-off from Cardinal Health, the company is new but its family of products includes some of the most recognized brands in health care, utilized in more than 120 countries.  We help our customers measurably improve patient safety by focusing on two of the biggest issues affecting healthcare – medication errors and HAIs.
13:00-13:10
CareFusion – a new global player in patient safety
Speaker: Steve Klis, CareFusion, Switzerland
13:10-13:30
International perspectives of HCAI prevention
Speaker: Dr. Michael Borg, Malta
13:30-13:50
Strategies for managing catheter-related bloodstream infections
Speaker : Dr. Nizam Damani, UK
13:50-14:10
Surveillance and prevention of surgical site infections
Speaker: Jennie Wilson, UK
14:10-14:30
Open dialogue with panelists and participants
WEDNESDAY 29th JUNE2011, 15:00 – 16.30
SATELLITE SYMPOSIUM SCHÜLKE & MAYR – Room R070
Always look on the safe side of life – hand hygiene in the 21st century 
Chairperson: Katrin Steinhauer (DE), Schülke  
15:00

Testing of the World Health Organization recommended formulations for 
surgical hand preparation and proposals for increased efficacy
Manfred Rotter (AT)
15:30
How to prevent getting Norovirus 
Maren Eggers (DE)
16:00
Impact of the amount of hand rub applied in hygienic hand disinfection 
on the reduction of microbail counts on hands
Peter Goroncy-Bermes (DE)
SATELLITE SYMPOSIUM ADVANCED STERILIZATION PRODUCTS – Auditorium R280
Stop the spread of HAI's – Area Decontamination in practice
Chairperson: Philippe Destrez (FR) 
15:00
Symposium introduction 
Philippe Destrez (FR)
15:05
The HAI situation, the role of the environment & new technologies 
Acácio Agostinho Gonçalves Rodrigues (PT)
15:25
ASP GLOSAIR™ Area Decontamination solution 
Karin Hasselström (SE)
15:45
The use of GLOSAIR™ to combat pathogens 
Natalie Vaughan (UK)
16:05
Panel Session                                                                                                                        
Philippe Destrez (FR)
Karin Hasselström (SE)
SATELLITE SYMPOSIUM 3M – Auditorium R290
Reducing the risk of surgical site infections today: successful recent strategies
Chairperson: Jan Kluytmans (NL)
15:00
Symposium Introduction                                                                                                      
Jan Kluytmans (NL) 
15:05

Surgical site infections                                                                                                        
Andreas Widmer (CH)
15:25
The role of normothermia in prevention of surgical site infections                                   
Andrea Kurz (US)
15:45
Who cares wins                                                                                                                     
Philip Roberts (UK)
16:05
Prevention of SSI: how to become a champion                                                                 
Jan Kluytmans (NL) 
16:25

Symposium Conclusions                                                                                                      
Jan Kluytmans (NL)
TRAVEL FELLOWSHIPS
ICPIC 2011 would like express their gratitude to the following sponsors for offering travel fellowships and supportgrants to enable the attendance of young researchers and delegates from low-income countries to the conference.
---

Tatyana Grenkova (RU) – Marie Augusto Melgar (GT) – Ana Narciso (PT)
---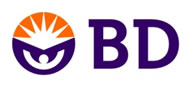 Sharon Salmon (VN) – Dorairajan Sureshkumar (IN)
---

Andrew A Mahony (AU) – Bin Gao (CN) – EmineGunal (TR) – Kamoun Hamed (TN) – Heather-Maire Ann Schmidt (AU) – Malamine Seck (SN) – Olivia Yow (CA) – Emmanuel Zida (BF)
---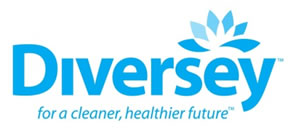 Anne-Marie Lowe (CA) – Awa Ndir (SN) King Odor (NG) – Gonneke Terlaak-Harbers (NL) – Nguyen Viet Hung (VN)
---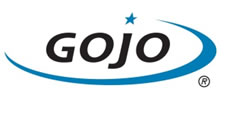 Esmita Charani (UK) – Mouhamadou Lamine Dia (SN) – Tsolmon Muugulug (MN)
---

T. Angèle Ahoyo (BJ) – Mehrdad Askarian (IN) – JoanaFilipa Carreira Rodrigues (PT) – Khalid Mosleh (CM) – Fu Qiao (CN) – Dongwook Seo (KR) – Ermira Tartari (MT) – Joséphine Coumbassa Traoré (SN) – Evandro Watanabe (BR)
---
John Ferguson
John Hunter Hospital & University of Newcastle, Australia – Thu AnLe (VN)
---
National University of Singapore InfectiousDiseases Research Fund
Infection Control Association of Singapore
Simplice D. Anongba (CI) – Goubekoye Bawa-Alla (NE) – Malal Diallo (GN)
---

Unrestricted solidarity grant enabling the attendance of 55 delegates from Africa